.
Milam County Historical Commission
Milam County, Texas
Miscellaneous Photos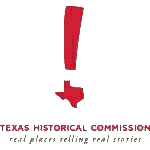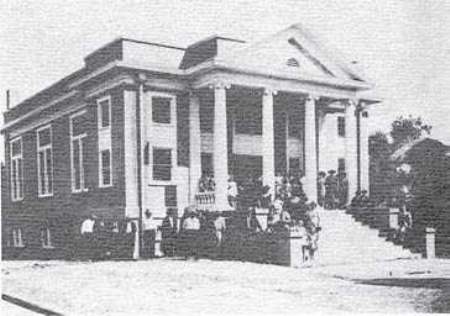 Rockdale Presbyterian Church - 1914
BELOW: PRESERVING HISTORY
Milano Evening Lions Club past-president James Walker (R) presents a certificate of appreciation to Stan Graves for a program presented to the club Feb. 6 at the Milano Senior Citizens Center. Graves had a Texas-size impact on historic preservation during his 26 years as Director of the Architecture Division of the Texas Historical Commission. He showed photos and discussed many of the Texas courthouses which were preserved during his tenure. Graves was born and raised near Sharp and graduated from Rockdale High School.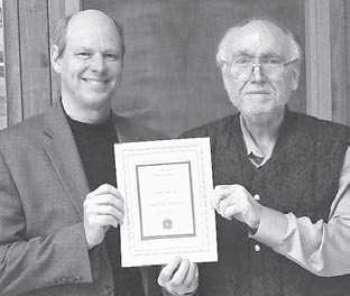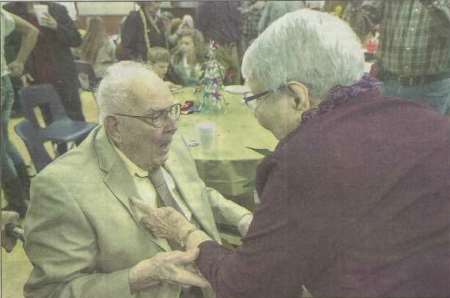 Above left: Rip Warren (left) and Lohma Davis celebrated their 100th birthdays Saturday at First Baptist Church in Rogers. According to Mary Stevens, Warren's daughter, a doctor was delivering Warren in Rogers around January 24, 1914 when the doctor got a call to deliver another child (Davis) in Joe Lee.
Temple Daily Telegram

photo by Michael Miller - Temple Daily Telegram
DOES IT HAVE APPS?
The phone Charlie Watson holds was high tech. In the 1890s.
The Rockdale Historical Society volunteer showed it off to a group of second graders Friday who weren't quite sure what to make of it. The Rockdale Elementary School second grade toured the I&GN Historical Depot on the final day of Texas Public Schools Week, and also the final day before spring break throughout the state.
Rockdale Reporter - 2014-03-14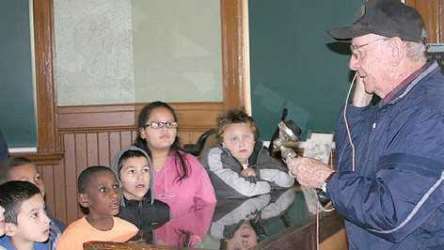 Photo by Mike Brown - Rockdale Reporter
.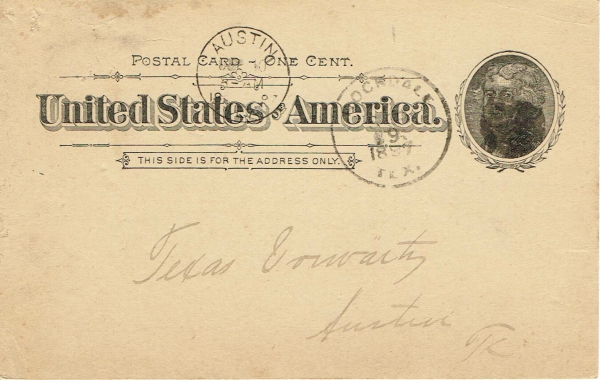 A postcard postmarked Rockdale, TX dated 9/9/1897.
Addressed to
Texas Vorwaerts
Austin, TX

Back reads:
Rockdale 9/9
Gentlemen:
Mr. E. W. Stork requested me to write you notifying you to discontinue his paper and please send him his bill to date and oblige.

Yours Respectfully,
E. Wolf"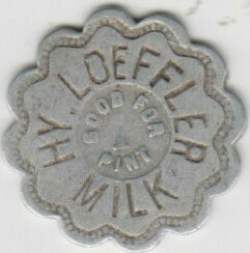 Henry S. Loeffler Dairy - Gause, TX
date unknown - Henry Loeffler died in 1933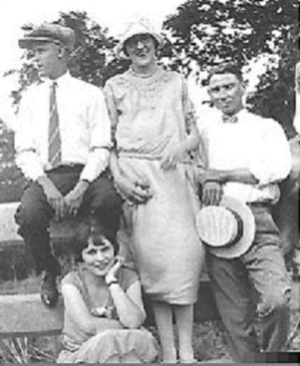 When the RHS Class of 1924 dated, they looked like this:
L-R: Unknown Gentleman - Ruby Lee Offield (seated) - Robbie Holley (standing) - Arthur T. McDaniel.

ca. 1925

photo courtesy of Jim McDaniel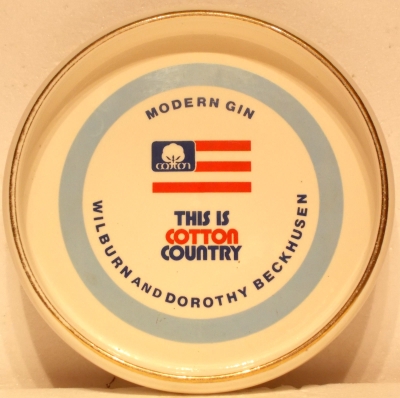 Vintage plate:
Modern Gin - Buckholts, TX
Wilburn & Dorothy Beckhusen