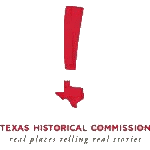 2010-12-16
Request for info received:

I am looking for a photo of a headstone bearing the name, "Frederick Augustus Bedichek". He was buried in the Val Verde Baptist Cemetery in 1895 having been slain by his stepson, an individual with the last name "Aleup." Thanks.

Jerry Bedichek
335 Candlewood Dr.
Martinez, Ga. 30907
Phone : 706-854-9567



Dr. Dee Green, outgoing co-chair of the Milam County Historical Commission was recently presented an appreciation award from the commission. Making the presentation was Delores Mode, commission vice-chair. Dr. Green retires Dec. 31.
Rockdale Reporter, December 23, 2010
Photo courtesy Dr. Lucile Estell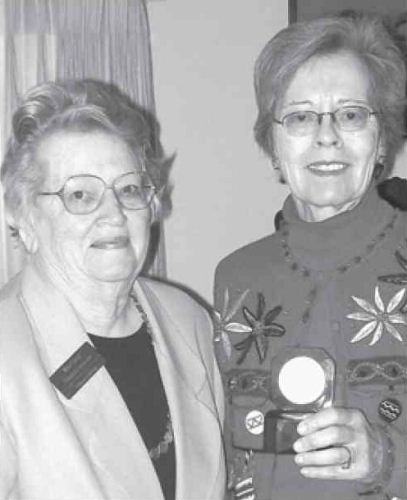 Info sought on Port Sullivan Cemetery

I would like to know if the Port Sullivan Cemetery is kept up. I would like to visit
and take photos of ancestors tombstones, namely Newman and Willingham.


Email received 2011-01-04

info@mygeoreader.com

701 Front Royal Circle

Fayetteville, NY 13066

Thank you so much for posting the info about the Georeader app on your site. I hope
folks can get a lot of use out of the app, learn about their surroundings, and even
share their knowledge of local history with it. If you have any questions about it or
its use, please feel free to contact me.

Dave Moreau

Founder Georeader

Rockdale Reporter - January 13, 2011

Historical Commission ready to award grants

The Milam County Historical Commission has $11,000 in funds to award for historic
preservation, according to Geri Burnett, chairperson.

"This is the fourth year for the program," she said "We have been able to fund a total
of $11,000 to $15,000 each year," she said. "These are matching grants, so Milam County
receives double this amount in historic preservation work."

Applications are open to 501-C-3 organizations and other non-profit organizations.
Local Governments may also apply. Funds may be used to restore and repair historic
structures and for other preservation related activities, she said.

Joan Ratliff chairs the selection committee.

Application forms and complete guidelines may be picked up at the office of County
Judge Dav id Barkemeyer, Rockdale and Cameron Chambers of Commerce and at Rainbow
Courts or at www.milamcountyhistoricalcommission.org.

Applications are due to Ratliff by Jan. 25. Persons with questions should contact
Ratliff at Rainbow Courts in Rockdale.

Funds were pledged by Milam County, the cities of Rockdale and Thorndale and several
Gause residents, Burnett said.

Rockdale Reporter

2011-01-27

Downtown group okays historic marker plan

The Rockdale Downtown Association has approved a Historic Building Marker Program,
according to Chris Dyess, RDA president.

He said a marker committee developed a process to recognize historic buildings within
the Rockdale Downtown Historic District.

"Buildings within the area must be 50 years or older. Research shall include the first
business ownership, original date the structure was built, original business use (type
of business) and present address,"

picked up 9 a.m. to 5 p.m. Monday through Friday at 134 N. Main.

Application deadline is Tuesday, Feb. 1.

2011-03-09

I am a great grandson of Stark Reynolds, who was in Milano around 1870-80. I found a
mention of him as a "desparado" on one of your webpages. Your entry said that he was
captured by Texas Rangers. The family story is that he was accused of stealing a horse,
denied it, and was shot in the head by the Rangers. His wife, Martha Houston, then
supposedly took him to a doctor in Fort Worth for surgery and he died during the
operation.

I am trying to do some geneological work and would like to know if you have any more
information on Stark, e.g. where and when he was born, died, was buried, etc.

Please let me know if you can help.

Jack Reynolds

1803 Concho River Court

Sugar Land, TX 77478

Phone : 713-276-7681


.
Milam County receives 2010 Distinguished Service Award from historical commission

BY JEANNE WILLIAMS - Temple Daily Telegram

March 31, 2011

CAMERON — The Texas Historical Commission awarded Milam County a 2010 Distinguished
Service Award, recognizing substantial preservation efforts, cultivated partnerships
and educational opportunities that lead to a greater understanding of state and local
history.

"The commitment of Milam County's preservation efforts demonstrates an enthusiasm for
saving the real places of Texas," THC Executive Director Mark Wolfe said. "Your service
has helped to enrich the lives of others through history, ensuring the preservation of
our state's past into the future."

Exemplary efforts considered for the Distinguished Service Award include:

- Advancing youth programs.

- Pursuing historical markers for diverse subjects.

- Maintaining historic cemeteries.

- Recording oral histories.

- Assisting local museums.

- Surveying cultural and historical resources.

Additionally, the local organization worked with the state commission in publishing Dr.
Kathleen Gilmore's notes on an archaeological project at the San Xavier mission sites.

Geri Burnett, Milam County Historical Commission chairman, said 2010 activities
included historical preservation grants, publishing a historic-site map, and printing
brochures for Cameron and Rockdale, and devising a traveling trunk exhibit on Native
Americans in Milam County.

Milam County has received the award each year for more than 20 years.

"We are very honored," Mrs. Burnett said. "We have been an active historical
commission. We are making a difference in the preservation of Milam County."

The Texas Historical Commission recognizes county organizations as a vital link in
Texas' preservation network.

Several Milam County Historical Commission members will be attending the state
convention this week.

jwilliams@tdtnews.com

.
NEWS