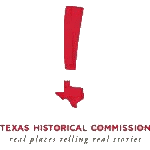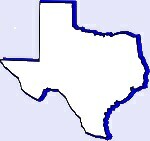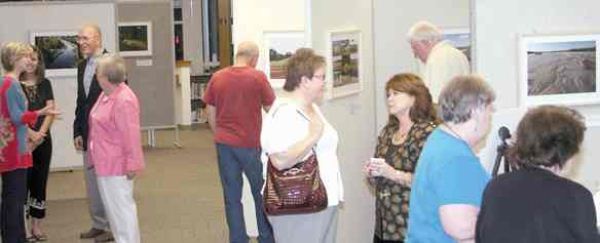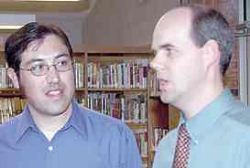 Lucy Hill Patterson Library hosts photographic exhibit

ON EXHIBIT—Rockdale's Lucy Hill Patterson Memorial Library is a photographic gallery
for the next two months. "A Photographic Journey along El Camino Real de los Tejas,"
a collection of photos taken by Christopher Talbot, professor of photography at
Stephen F. Austin State University, opened with a reception Thursday evening.

Below, Talbot (R) visits with Steven Gonzales, executive director of the El Camino
Real de los Tejas National Historic Trail Association. The exhibit is a collection of
30 photographs from Mission San Juan Bautista in Guerrero, Mexico, to Fort St. Jean
Baptiste in Natchitoches Parish, Louisiana. The exhibit was timed to coincide with
the annual membership meeting of the El Camino Real National Historic Trail
Association Thursday and Friday at Apache Pass. Thursday's reception was sponsored by
the Rockdale Chamber of Commerce, Rockdale Downtown Association, Linwood Acres Garden
Club and the Rockdale Historical Society.

Rockdale Reporter - October 28, 2010

Camp Hearne

CAMP HEARNE—Camp Hearne, a prisoner of war camp for captured German military men from
1942 to 1946, lived again in a Saturday open house which showcases restoration
activities.

A special guest was author Heino Erichsen (R), a former prisoner. Camp Hearne, which was
the first, and largest, of American World War II POW camps, now includes a 1942 U. S.
Rockdale Reporter, October 28, 2010

Photos courtesy of
LaNell Spence
Photos by Mike Brown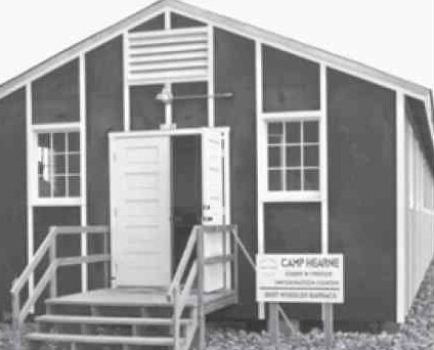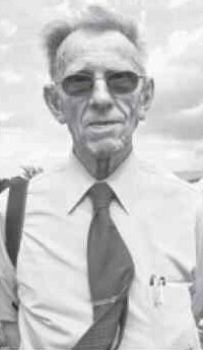 Camp Hearne
Former P.O.W.
Heino Erichsen
HISTORY TOUR—Rockdale's Historical I&GN Depot Museum was one of the stops on a tour of
Milam County historical sites Monday for a pair of state and national officials. From
left, Dr. Rebecca Schwendler of the National Trust for Historical Designation, Joy
Graham, Geri Burnett (co-chair of the Milam County Historical Commission), Dr. Lucile
Estell and Bratten Thomason, history programs division director of the Texas Historical
Commission. The National Trust provided grants assisting depot renovation in 2006 and
2007.

Rockdale Reporter, October 28, 2010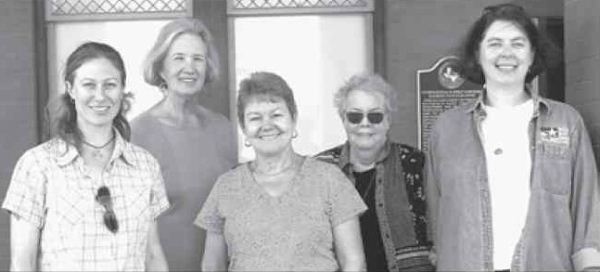 Input sought on old elementary building

MILANO–School officials are asking for input from community members on what should be
done with the old elementary school buildings near the Charlie Martin City Park.

The buildings and old campus became vacated during the summer when grades Pre-K through
fifth were moved to the now renovated 1939-era WPA building on North Fifth Street next
to the Milano football field.

An informal suggestion box has been set up on the school's website, www.milanoisd.net.
There is no timeline set on a decision.

Rockdale Reporter, October 28, 2010

Dr Pepper Display at I&GN Depot Museum, Rockdale, TX

Depot-museum is a Pepper too!

Rockdale's International & Great Northern Depot-Museum is hosting a display of Dr.
Pepper memorabilia through Thanksgiving weekend.

The memorabilia is from the collection of Bill Hall, former Rockdale banker and Dr.
Pepper collector.

It includes commemorate bottles and cans, vending machines and signage, according to
Joyce Dalley, Rockdale Historical Society spokesperson.

She said representatives of the Waco Dr. Pepper Museum board of directors will attend a
meeting at the depot at 11:30 a.m. Saturday.

Dalley listed upcoming events as follows:

• Nov. 9—Monthly meeting at depot, 7 p.m., program: "Hunting for Arrowheads and
Identifying Artifacts."

• Nov. 13—Annual chili meal and silent auction fund raiser to benefit the depot, New
Salem Clubhouse, Fair Park, 10 a.m. to 2 p.m.

Rockdale Reporter, October 28, 2010

Photo by Marie Bakken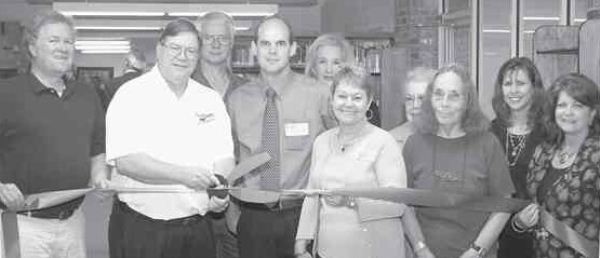 SNIP, SNIP—There have been many ribbon cuttings in Rockdale over the years but none
quite like this. Mayor Larry Jones and photographer Christopher Talbot snipped the
ribbon to commemorate the opening of Talbot's photographic exhibit for a two-month run
at the library. From left are: Aaron Mahr, National Park Service' Mayor Jones; Kelvin
Knauf, city manager; Talbot; joy Graham, El Camino Real Association board member; Geri
Burnett, co-chair, Milam County Historical Society; Dr. Lucile Estell, El Camino Real
Association board member; Dr. Susan Boyle, National Park Service; Sandra Drake, project
coordinator; Denice Doss, president, Rockdale Chamber of Commerce

Rockdale Reporter, October 28, 2010

Photo by
Mike Brown
NEWS