Milam County Historical Commission
Milam County, Texas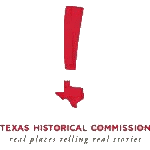 2014-03-12
(condensed)
email to Norinne Holman
RE: Hickory Grove Cemetery

We found the graves of Lizzy Degano and possibly John Delano, Sr., John R. Delano and Littleton S. Delano.

Since we have had three indirect inquiries in the Hickory Grove Cemetery, we thought we'd make some long term improvements to it next: clear the grounds, remove the dead trees and then address the headstones.

While I was mowing, Beth strolled into the woods behind the cemetery and found additional graves in the thick of the woods. It appears that Lizzy Delano and family members were interred near the edge of the cemetery grounds. As the woods infringed, less of the cemetery was cleared and Lizzy and "gang" were lost. After a couple hours of chain sawing, pruning and mowing, they're now back in the fold albeit 101 years late. Suspected husband and sons are located in a row about 10 feet in front of Lizzy. We hope to get them re-erected next time that we're out there.

John & Beth Brooks - bjohnr2010(AT)hotmail(DOT)com


.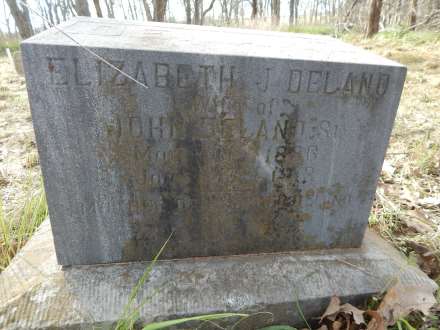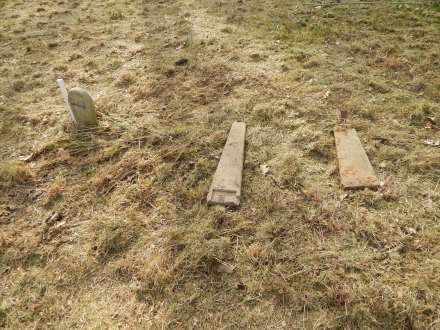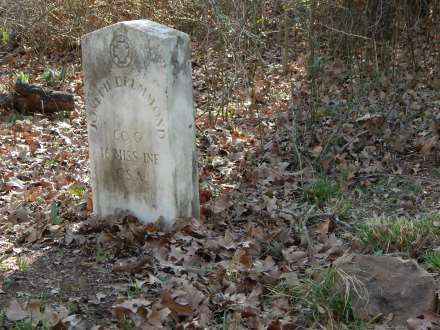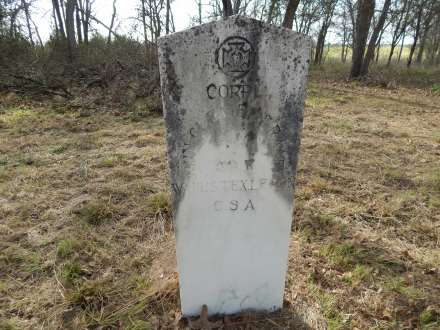 Hickory Grove Cemetery

CR 306

Photos by Jack Brooks