.
Milam County Historical Commission
Milam County, Texas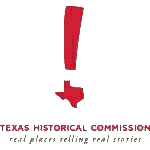 LOVE-FEST - It was all about honoring courthouse restoration last Wednesday when representatives of the National Trust for Historic Preservation, the Texas Historical Commission and the Milam County Historical Commission gathered at the Milam County Courthouse. Stan Graves, architecture division director of the Texas Historical Commission - and a Sharp native and Rockdale High School graduate - has led the courthouse restoration program in Texas. Front row (L-R) Graves, Dr. Lucile Estell, Dolores Mode, Sharon Fleming; second row, Johnnielyn Brown (Milam County Historical Commission chair), Mary Phillips, Pam Troutman, Ginger Watkins, Charlie Watson, County Judge Dave Barkemeyer; back row, Jack Brooks, Beth Brooks, Margia Barkemeyer, Carol Simank, Pat Watson.

Photo courtesy Dr. Lucile Estell / Rockdale Reporter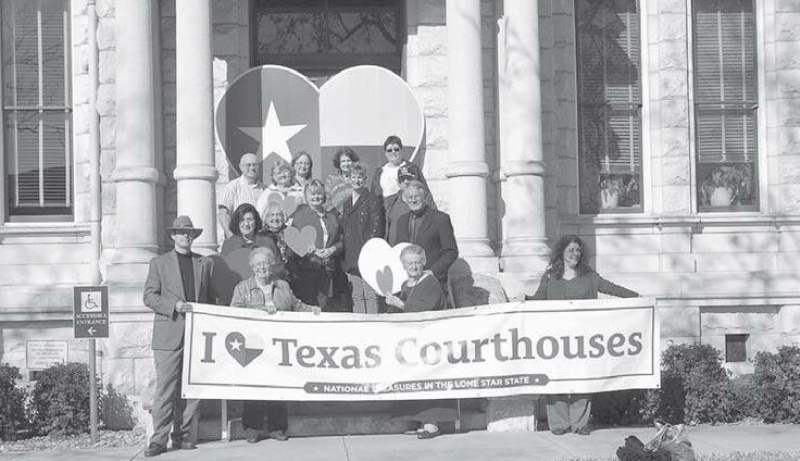 MAKING HISTORY - Texas' first signs denoting the site of the El Camino Real de los Tejas National Trail went up last week, including this one on County Road 440 near Thorndale. Precinct 4 personnel working on the signs included Jeremy Hoskins (in bucket) and (standing L-R) Billy Felfe, Kelvin Kroeger, Russell Niemtschk and Commissioner Jeff Muegge

Photo courtesy Joy Graham / Rockdale Reporter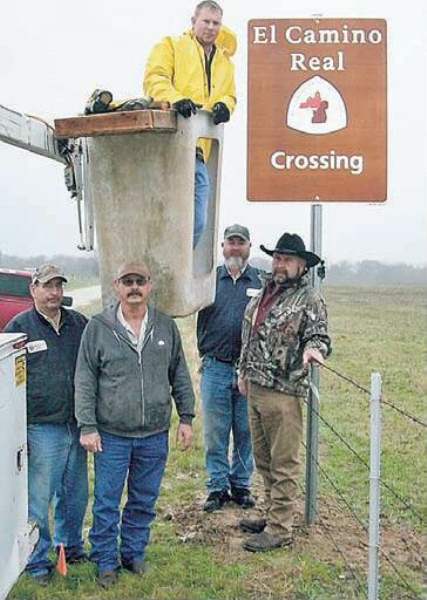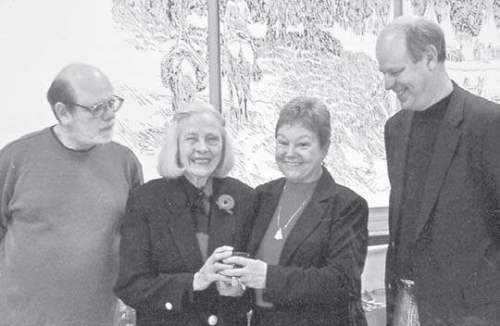 MEMBER EMERITUS

Owen Rachel Graves of Sharp (second from left) was recently named a member
emeritus of the Milam County Historical Commission.

The honor included a plaque presentation by the commission's chair Geri Burnett. Also on hand during the presentation were Graves' sons John Graves of Sharp and Stan Graves of Austin.

Rockdale Reporter - December 27, 2012
.
HISTORIC MEETING
The Milam County Historical Commission picked a historical setting for its June session, the restored Conoley Church south of Thorndale.
At left, Johnnielyn Brown, president of the MCHC, led the business session as MCHC members listened in the pews. Several descendants of church namesake Rev. Malcolm Campbell Conoley attended.
See
Joy Graham's
editorial page column.
Rockdale Reporter - June 20, 2013