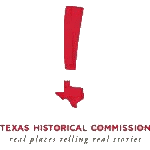 NEWS
2010-07-19

Email received seeking info on Richard Young Stedman, Cameron, TX - 1866-1920

Name : Suzanne S. Williford

Address : 1024 Northwest Avenue

McComb, MS 39648

My name is Suzanne Stedman Williford and I have been attempting to find out any
information regarding my great grandfather, Richard Young Stedman. He lived in the
Cameron area in the late 1800's (born 1866 -- 1920) and from what I've been told was in
law enforcement. I have his Colt 45 given to him on his retirement??? engraved on the
butt of the gun "T.M.D. to R.Y.S, Cameron, TX". I've checked with the Texas Rangers and
they have no record.

Any information you could share would be greatly appreciated.


2010-08-09

Email received seeking info on Mumford Cemetery

Name : Steven Scott

Address : 2391 Porter Street

City : Lebanon, OR 97355

Phone : 541-259-0501

I am trying to get photos of all of the grave markers in the Taylor-Mumford Cemetery on
Farm to Market road 437 between Val Verde and Davilla. This is my family cemetery and I
am a direct line descendant. I can find it on Google World and Bing Maps. It is well
off of the road and in disrepair, but I am trying to find someone that would go and
photograph each stone and the cemetery as a whole for my genealogical research.

I am also trying to find out if a Jeptha "Jesse" Mumford, 1808-1883 is buried there or
at the Davilla Cemetery in the city.

If you have contacts for each cemetery, I would appreciate it if you could get me the
information.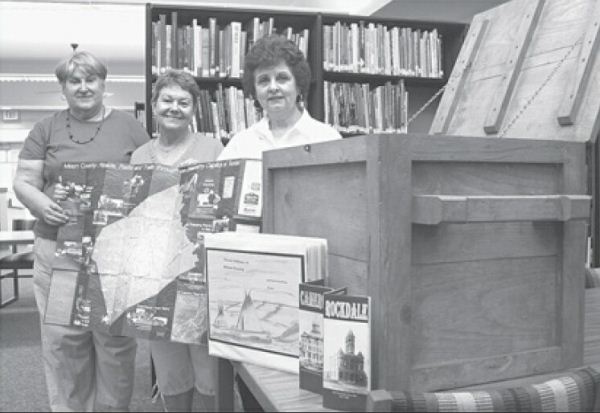 Milam County Historical Commission members showed off a gift box
constructed especially for their educational outreach efforts. The box,
built by John Rinn, will house educational materials used in
presentations to various groups. The box is the final piece of a Texas
Historical Commission grant for Certified Local Government efforts, which
includes county and city maps, Rockdale and Cameron brochures and the
trunk with materials. Pictured are (from left) Dolores Sonntag, Geri
Burnett and Elaine Baumann. Also serving on committees, but not
pictured, are Mary Neely, Darleen Anglen, Gloria Thrasher, Carter
Collins, Tense Tumlinson, Joy Graham, and Lucile Estell.

Rockdale Reporter- August 12, 2010

photo by Ken Esten Cooke

Info request received 2010-09-08 from

Shirley Hairston

15800 Highway 3, Apt.314

Webster, TX 77598-2133

281-480-4064

I am trying to find out who is in charge of the Walkers Creek Cemetery Association.
My sister, brother and I live in the Houston area but all of our relatives are buried
at Walkers Creek and we have plots there too.

We would like to be placed on the mailing list for the association so that we can
send our contributions to help keep up the cemetery.

I would appreciate it if you could help us by sending a reply to this e-mail with the
person's name in charge and their address or e-mail so that we may get in touch with
them.

Thank you very much.

Shirley Hairston, Betty Theiler and Stan Hairston