Milam County Historical Commission
Milam County, Texas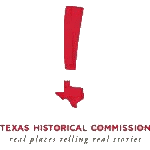 Rockdale I&GN Railroads and Depot
Rockdale I&GN Museum
Going Topless

Rockdale's town symbol, the I&GN Depot-Museum is
without its signature cupola for at least a couple
of weeks. The cupola — a 15-year-old restoration of the original 1906 structure — is getting new boarding, paint and other repairs. The cupola and its base were plucked from the depot Tuesday morning by a crane. At right, Rocky Freed watches the base soar away.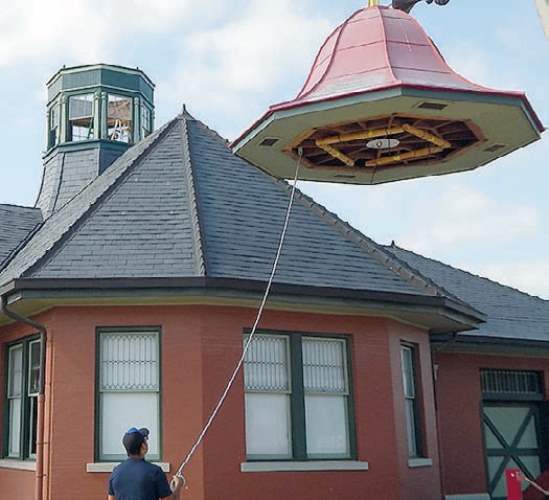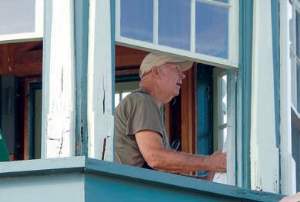 Rockdale Reporter - 2015-07-16

Bird'seye View

Nobody had a better view of Tuesday morning's move of the I&GN Depot cupola and base than Gary Jackson (bottom photo).

That's appropriate. Jackson, watching the proceedings from the base, built the cupola about 15 years ago as part of the Rockdale Historical Society's renovation project. The cupola and base need some repairs and were lifted down by a crane. Volunteers said the project will take at least two weeks. See page 1A.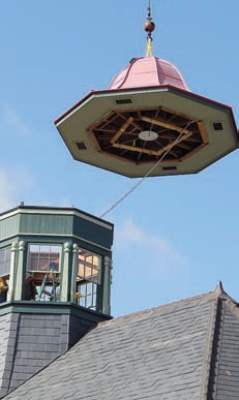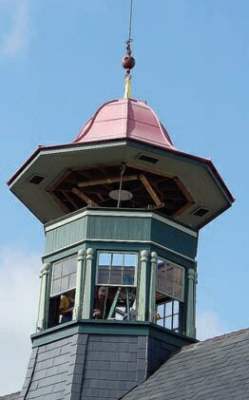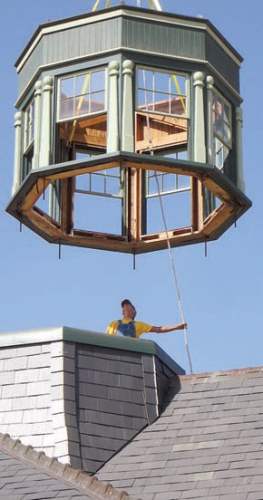 Rockdale Reporter - 2015-07-16
Photos courtesy Jack Brooks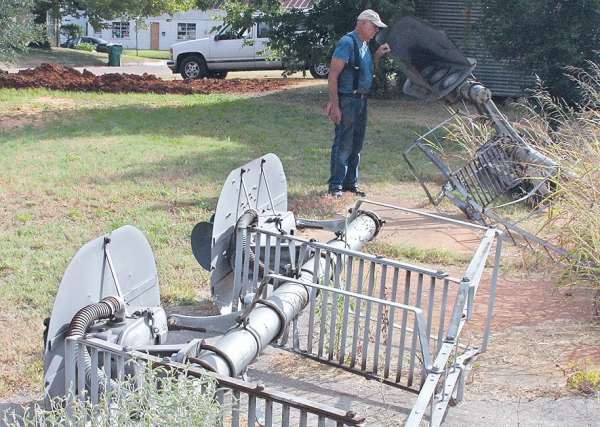 Signal ahead

Reporter/Mike Brown

The International & Great Northern Depot-Museum has received a donation from the Union-Pacific Railroad, this crossing signal to be used in a future display. Here, volunteer Gary Jackson checks out the signal on the depot grounds. Jackson said he continues to repair the depot's cupola which was removed July 14. "We originally thought it would take a couple of weeks and we'd have it back up," he said. "But, Murphy's Law kicked in and it's obviously going to be a lot longer than that."

Rockdale Reporter -
2015-08-13