Milam County Historical Commission
Milam County, Texas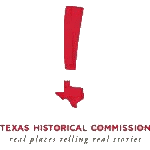 Requests for Info
Received via Website


2015-12-05

Allen Dodson
alldod99(AT)yahoo(DOT)com
187 Overton Ridge Circle
Weatherford, TX 76088
five12-nine93-6seven11

I grew up in Cameron and visit there from time to time. Please forward me information to contribute to the MCHC.

Allen "Dit" Dodson

*****

2015-12-05
email forwarded to MCHC members

*****

2015-12-05


Geri Burnett
geriburnett(AT)sbcglobal(DOT)net
015-12-05


Hello Mr. Dodson,

Thank you for your interest in the Milam County Historical Commission.  If you are ever visiting Cameron on the 2nd Monday of February, April, June, August, October or December please let us know or look on the web site to see where our meetings will be  held in 2016.  We'd love for you to be our guest at a MCHC meeting. 

Meetings are help at different sites in Milam County.  This month we are meeting in Cameron at the Milam County Museum on December 14 at 10:00 a.m.  Our meetings for 2016 haven't been announced, but they will be on the web site after we announce them in January. 

We would gladly accept a donation to our Preservation Grant Fund.  Each of the last 8 years we have given matching grants to a number of worthy recipients.  Over that time there has been more than $190,000.00 of preservation work completed in Milam County.  That is where any memorial gifts have been applied also.

If you would like additional information, please feel free to give me a call (51two-44six-5zero87) or e-mail me.

Thank you again for your interest in the MCHC.
Sincerely,

Geri Burnett
Chairman of the MCHC

*****





.