2015-08-04
Name withheld upon request

Looking for my great-great grandfather's grave. FRANCIS MARION CATHEY died: Oct 9 1885. Born Oct 9 1838. Died in Gause, TX. I am at TX A&M for a seminar today and tomorrow (2015/08/04-2015/08/05). Any information is appreciated.

*****

2015-08-04
Receipt of email acknowledged and forwarded to MCHC members and other knowledgeable persons.

*****

2015-08-04
Mr Caywood,
Thank you for your reply, research, and I look forward hearing from the others.
Thank you.
Name withheld upon request

*****

2015-08-05

According to the cemetery index for Milam County there is no Cathey listed in any of the 485 cemeteries. Try some of the surrounding counties.
Charles King


*****

2015-08-16
Holly Jentsch
candhjentsch(AT)farm-market(DOT)net


Francis Marion Cathey
Born 9 October 1836 Waddell, East Carroll Parish, Louisiana
Died: 9 October 1885 Milam County, Texas (source family record)

I have emailed over the 2 years, off and on, with Nancy Cathey Bowen about the location of Francis Marion Cathey's possible gravesite. I had been working on local burials, taking pictures of grave sites, etc.

As per my emails with Mrs. Bowen: the reason for the Cathey family saying he is buried in Gause was because Mrs. Bowen's grandfather, who was 8 when his father, Mr. F.M. Cathey, died remembered visiting the grave as a small child and remembered the name Gause or Cameron. Apparently the Cathey family most likely rented a farm near or on the Little Brazos river.

The Cathey family had lived in Bastrop County in 1880 and most of the family was buried in that area including his wife who died in 1895. If someone remembered going to Gause then it could mean Gause or actually Pin Oak. I've seen Pin Oak be referred to as Gause in death certificates and other references.

But there are civil war veterans buried in both as early as Mr. Cathey's death. If Mr. Cathey lived on or near the Little Brazos, Pin Oak would possibly be closer or even Blakely cemetery of which no one is for sure who is buried there but a family used to come visit the grave in early part of century but no more. (recollection from Blakely family member)

There is no known marker for Mr. Cathey. It is my understanding he never had a formal marker but the family used to come tend the grave as was common way back. Military markers were not placed till after the turn of the century, like Mr. Thomas B. Fowler's single marker in the country side near Button prairie. His place of burial would have been lost had family not applied and had a marker placed. He died in 1874 but his marker was placed in 1931.

There are no written records for Pin Oak or Gause before mid 1980s to be able to identify the unmarked or marked but not named grave plots.

Mrs. Bowen placed Mr. Cathey's gravesite on FindAGrave in the Gause cemetery. This has caused Ancestry.com to pick it up as his burial location and some have taken it as fact because of this. His burial should be listed as 'unknown' Milam County.

*****

2016-10-15

Please remove my msg to you with my name, address, email. Thank you

Name withheld upon request.

*****






.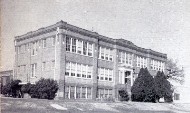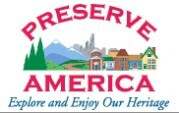 Milam County Historical Commission
Milam County, Texas
Requests for Info
Received via Website