Milam County Historical Commission
Milam County, Texas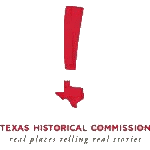 Requests for Info
Received via Website


2017-02-27

John Hamilton
a.p.hamilton@att.net
910 W. Marvin Ave.
Waxahachie, TX 75165
972-921-2083

My grandmother, Christine Isabel Lesovsky Lindsay was born in Cameron about 1895. Her parents were Anton and Albena Karasek Lesovsky. His obituary appeared in the local paper and we got a copy.

It is said they owned a meat market. His nephew was Frank Lesovsky. Frank's widow turned a large box of material over to the museum and we were able to go through it but hardly anything was identifiable.

Do you have any information on where they lived and where their market was?

Also the last name of Christine's best friend was Farlance. Is there information on her? Thank you.

*****

2017-02-27

Standard Reply to Mr Hamilton. Email forwarded to MCHC members and others interested in M.C. history

*****

2017-02-27
Thank you, Jerry. 
Attached is a picture from about 1910 of the young woman my grandmother called "Farlance" and my grandmother, Christine Isabel Lesovsky.  My grandmother is wearing the buckle shown in the picture. 

My grandmother said Farlance was the last name and that's just what girls called each other then.  We probably have other pictures of the Lesovskys if you are interested.   

John Hamilton

*****





.