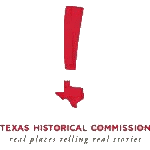 The Annual Clean-up is held the first Saturday of June each year.

Smyrna Cemetery yearly work day set for June 1, 2013

MILANO - Smyrna Cemetery will hold its yearly work day from 9 a.m. until noon Saturday, June 1 at the cemetery near Milano, according to Linda Farris, spokesperson.

"If this cemetery is not mowed and cared for, it will be lost," she said. "All labor is out of love and memory for our relatives." She said the work day is for everyone who has a family member buried in the cemetery.

FMI: 405-598-2488.

Rockdale reporter - May 9, 2013

**********

2016 Cemetery Cleanup

Smyrna Cemetery Association will hold its annual cemetery cleaning on Saturday, June 4, 2016 from 9 a.m. until 1 p.m. at the cemetery east of Milano.

"No funds are required, just people who care and are willing to work. If you have a loved one in this cemetery, please come help. I fear this cemetery will be lost otherwise," said Linda Farris, spokesperson. FMI: Farris, 405-598-2488

Rockdale Reporter - 2016-05-26

From Milano, take US 79 East towards Hearne for approximately 4 miles. Turn right oton CR 346 - then turn left onto CR 345, Follow CR 345 for 1/4 mile. Turn left at School Bus Stop. Cemetery is on left side of the short road.