ON THE OTHER SIDE OF THE TRACKS
By SUSIE SANSOM-PIPER - Reporter contributor
Rockdale Reporter - 2014-02-12


Not Always Harmony in the 1930s


Part 2 in this seventh series dedicated to Black History Month.

Segregation was designated by old traditional signs of "Coloreds Only" or "Whites Only."

Cafes were open to all races, but people of color could only enter in the back door and had to eat in the kitchen areas.

The community depended largely on the schools and local churches for entertainment. Most churches had "Saturday Night Playground" where games were provided for children and a variety of foods were sold, along with ice cream to entice the adults.

School life, in the black community, only consisted of grades 1-10.

To complete a high school education, or the 11th grade, students had to go to the Cameron Colored School.

In the Aycock School, each week on Mondays began with singing followed by prayers requesting the Lord to bless them with a successful week.

This same routine was repeated on Fridays, giving thanks.

Schools and churches coordinated hand in hand, so students were encouraged to attend Sunday School and were often quizzed during the following week about the Sunday morning lessons.

In these early years, there were no lunchrooms, so students carried a bucket or paper bag for their lunches, usually filled with homemade biscuits with jelly, or sausage.

In spite of stark conditions— no street lights, no paved roads, no indoor running water and having outhouses—people often lived in three-room houses that were sometimes filled to capacity with six or seven children.

However, there was an abundance of love and cooperation.

Unruly children could be chastised by neighbors, if necessary, or one's parents were informed of any misbehavior and you "dealt with the consequences" when you arrived home.

Health care was often homemade. Doctors made visitations to one's homes, however, most people couldn't afford them, so they largely depended on the midwife.

She served in a wide capacity in the communities, not only delivering babies, but also taking care of everything from colds, measles, and mumps, to treating ingrown toenails, to piercing young girls ears, with needle, thread, and a cork.

Crime was virtually unheard of during these early years.

Occasionally, someone may have been arrested for drunkenness or fighting, and arrested for an overnight stay in the segregated calaboose, but crimes that involved trials or longtime incarcerations were virtually unheard of.

But, as to every general statement, there is always at least one exception. One such incident is where a 17-year old Aycock student was "accused" of being a "Peeping Tom" on the white side of the tracks and he was "escorted" out of town.

This happened in the late 30's. He left his home and never returned again until almost 30 years later, in 1966. He said; "I was innocent of this crime, but if I had stayed around, I don't know what the results would have been."

Due to the rarity of incidents such as this in Rockdale, racial harmony on both sides of the tracks flourished and blacks and whites worked together in unity.

TIMELINE - 1920s and 30s to early 40s.

• D. S. Shanks, Aycock Principal, 1924-1933.

• O.E. Wilhite, Aycock Principal, 1933-1966.

• James Battle, Lodie Washington, Vivian Jones, Aycock graduates who became teachers.

• Eula Bell Moultry, Lucy Bell Brooks, Elijah Brooks, Eddie Mae Walton, Gene Walton, first blacks in Milam County to broadcast a radio variety show (KMIL).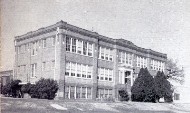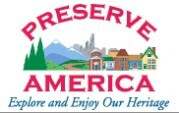 Milam County Historical Commission
Milam County, Texas

All credit for these articles go to
Susie Sansom-Piper and
the Rockdale Reporter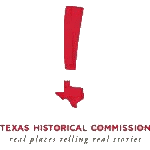 This is the 37th consecutive year for Susie Piper to write a Black History Month series for The Reporter, and the seventh year for 'On the Other Side of the Tracks.' Previously she authored 'Ebony Etchings,' sketches of local African-Americans, for 27 years and also wrote a series entitled 'Just Folks' and 'Way Back When.'
The legendary O. E. 'Prof' Wilhite was principal of Aycock High School from 1933 to 1966 and was mentor to generations of African- American youth as well as being a leader in the community.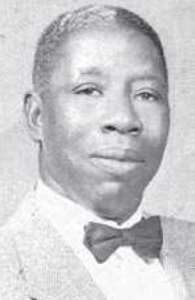 .