Milam County Historical Commission
Milam County, Texas

All credit for these articles go to
Susie Sansom-Piper and
the Rockdale Reporter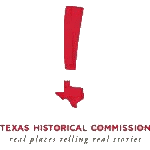 ON THE OTHER SIDE OF THE TRACKS, SERIES 7, PART 1

'Getting Along' in the Early 1900s
by Susie Sansom-Piper
Rockdale Reporter - 2014-02-06


Editor's note: This is the first article in the seventh series of "On the Other Side of the Tracks, a Black History Month series by former Rockdale resident, and longtime teacher, Susie Sansom-Piper. Theme is "Civil Rights in America, marking the 50th anniversary of the 1964 Civil Rights Act.)


In Rockdale, the movement for civil rights was not violent and disruptive as they were in other parts of Texas.

Blacks, whites and Hispanics have always managed to peacefully co-exist in our town, for slavery, and the mindset that came with it was never known to be an integral part of Milam County.

The "cut-off lines" for slavery and plantations were said to have been in the Robertson County area. Before Rockdale became a town, local farmers and store owners recruited Paul Moultrie to move from Georgetown to the Rockdale area and serve as the local blacksmith. Paul and his wife, Susie, became parents to four sons and six daughters. All four sons were trained to be blacksmiths.

By the time the sons, James and Julius, reached adulthood, they were recruited to serve in World War I. Both brothers were sent to Germany; Julius, in the army band, and James, in the Cavalry, to shoe horses.

Upon the brothers' return to Rockdale, their blacksmithing skills were in high demand in the area. But, for other citizens, they weren't as fortunate and simply "surviving" became a day-to-day issue.

Rockdale was a proud town of unselfish living. Gardens products and meat from "hog-killing" time were shared with neighbors. No one locked their door, day nor night. During the hot summer months, a quilt spread out on the front porch, or an old iron cot in the backyard, was often used for a good night's sleep.

In attempts to provide for their families, many people became tenant farmers (they paid to live on the land owned by the farmer and worked their own crops); and others turned to sharecropping (where they lived on the owner's land and received a share of the crops' profits). Others, simply hired themselves out to plant, chop, pick, or gather the crops, following the seasons harvesting routes, from East to West.

People also supplemented their pantry with the bounty of natural resources in the Rockdale area.

They also fished, hunted doves, rabbits, squirrels, raccoon, armadillos; grew gardens, picked mustang grapes and dewberries, etc. to make wine and jelly, or made use of any seasonal fruits.

Hogs and cows were allowed in town, and usually, hog-killing time rolled around during the second month of the winter months. This was cured with salt and made into sausages, or stored for the lean months ahead.

As time progressed, others found work in local coal mines, or on the railroad. But, throughout their many hardships, they survived, by working together.

Passenger and freight trains ran every day. There were two separate sets of train tracks that ran through Rockdale and Lyle Tindle and his sons J.B. and M.C. Tindle were some of the early railroad workers. "Homeless people" existed, even then, but they were called "hobos" at the time.

They brought no fear or unpleasant thoughts; for everyone understood that they were just simply people who were trying to survive day-by-day.

They would come to your back door and ask for food. While they stood patiently at the door, the lady of the house would prepare a sack lunch, consisting of homemade biscuits, sausage, teacakes, etc. They accepted with a courteous "Thank You" and left, walking towards the railroad tracks to "hop" the next freight train, in their search for a better life.

Although segregation existed during these early years, no major encounters were heard of.

Criminal acts were virtually unheard of, perhaps a fist-fight, or a bout of drunkenness, but civility and "getting along" was one of the features that gave this small town a special uniqueness.

EARLY 1900 - Here are some of Rockdale's prominent black citizens in the early 1900s:

Old Sandow Mine workers, Willie "Buddy" McDonald, Alison Thomas, Will Gorman, Jim Hollis.

First concrete finisher, Jack Malone.

Barbers, Henry Mosely and Bogus Miller (It is said that they only had white clientele, and their shop was located in downtown Rockdale.)

Educator, B.Y. Aycock, second principal of Rockdale Colored School. Rockdale's famous school for blacks bore his name. He was also a co-sponsor of the annual summer fairs, which were held for blacks and whites in the early 1900's.


This is the 37th consecutive year for Susie Piper to write a Black History Month series for The Reporter, and the seventh year for 'On the Other Side of the Tracks.' Previously she authored 'Ebony Etchings,' sketches of local African-Americans, for 27 years and also wrote a series entitled 'Just Folks' and 'Way Back When.'